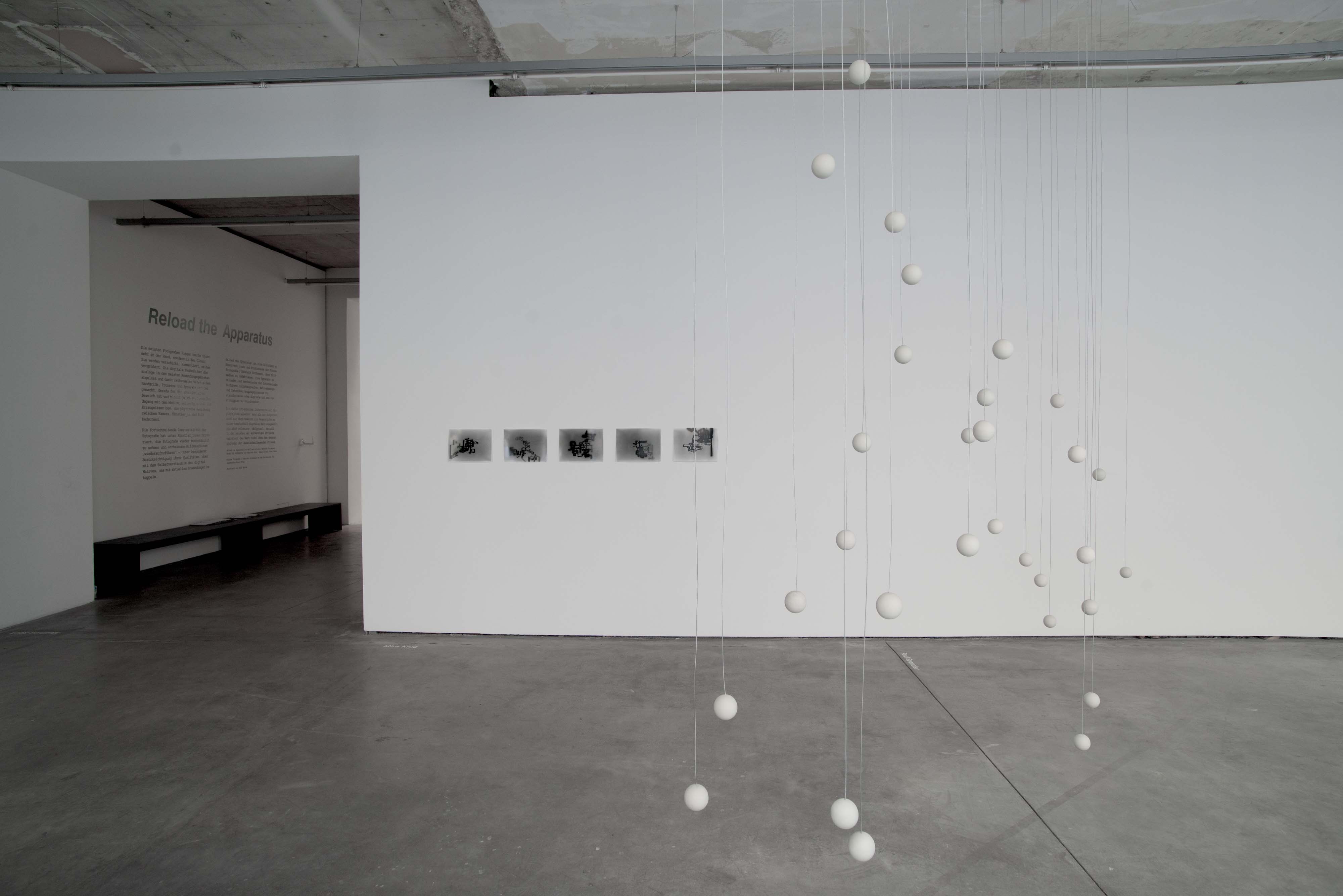 horsegalopping.bvh (2018)
Stahlseile, Porzellan
horsegalopping.bvh zieht eine Verbindung zwischen den Anfängen der Fotografiege- schichte und modernen "Motion Capture" Technologien. Eadward Muybridge brachte die ungestümen Bewegungen eines Pferdes vor mehr als 130 Jahren erstmals in eine verständliche und messbare Form. Bis dahin wurde sogar darüber diskutiert, ob galoppierende Pferde während ihrer Bewegung zu einem Zeitpunkt mit keinem Fuß den Boden berühren oder nicht. Mit heute verfügbaren Technologien lässt sich diese für unsere Sinnesorgane unerfassbare Bewegung auf eine kleine Anzahl dreidimensionaler Koordinaten reduzieren. Diese Daten werden meist für Animationsfilme und Videospiele genutzt, um realistische Bewegungsabläufe bei digitalen Avataren zu generieren. Die Installation horsegalopping.bvh nutzt einen Ausschnitt dieser rohen Motion-Capturing Daten. Eine Ansammlung von 30 dreidimensionalen Koordinaten werden zur Skulptur, und bilden den Umriss eines Pferdes reduziert auf die Punkte, die dessen Bewegung am besten repräsentieren.
horsegalopping.bvh (2018)
porcelain, steel wires
horsegalopping.bvh draws a connection between the early history of photography and latest motion capture technology. The vast movement of a gallopping horse was first brought into a comprehensible and measurable form by Eadward Muybridge more than 130 years ago. Up to this point, people were discussing, whether all 4 feet of a galopping horse were in the air at once, or not. This argument seems ridiculous from todays technical standpoint, where you can reduce this, to the bare eye incomprehensible locomotion, to a really small amount of three-dimensional coordinates. Most of the time this data is used to achieve realistic movements for digital avatars in animationmovies or videogames. But the installation "horsegalopping.bvh" uses one frame of the pure MOCAP-Data, hence an assemblage of 30 three-dimensional coordinates and transfers them back into the real-life realm using ceramic spheres. The end result is a 1821 sculpture of a horse reduced on those keypoints that best represent it's movement.