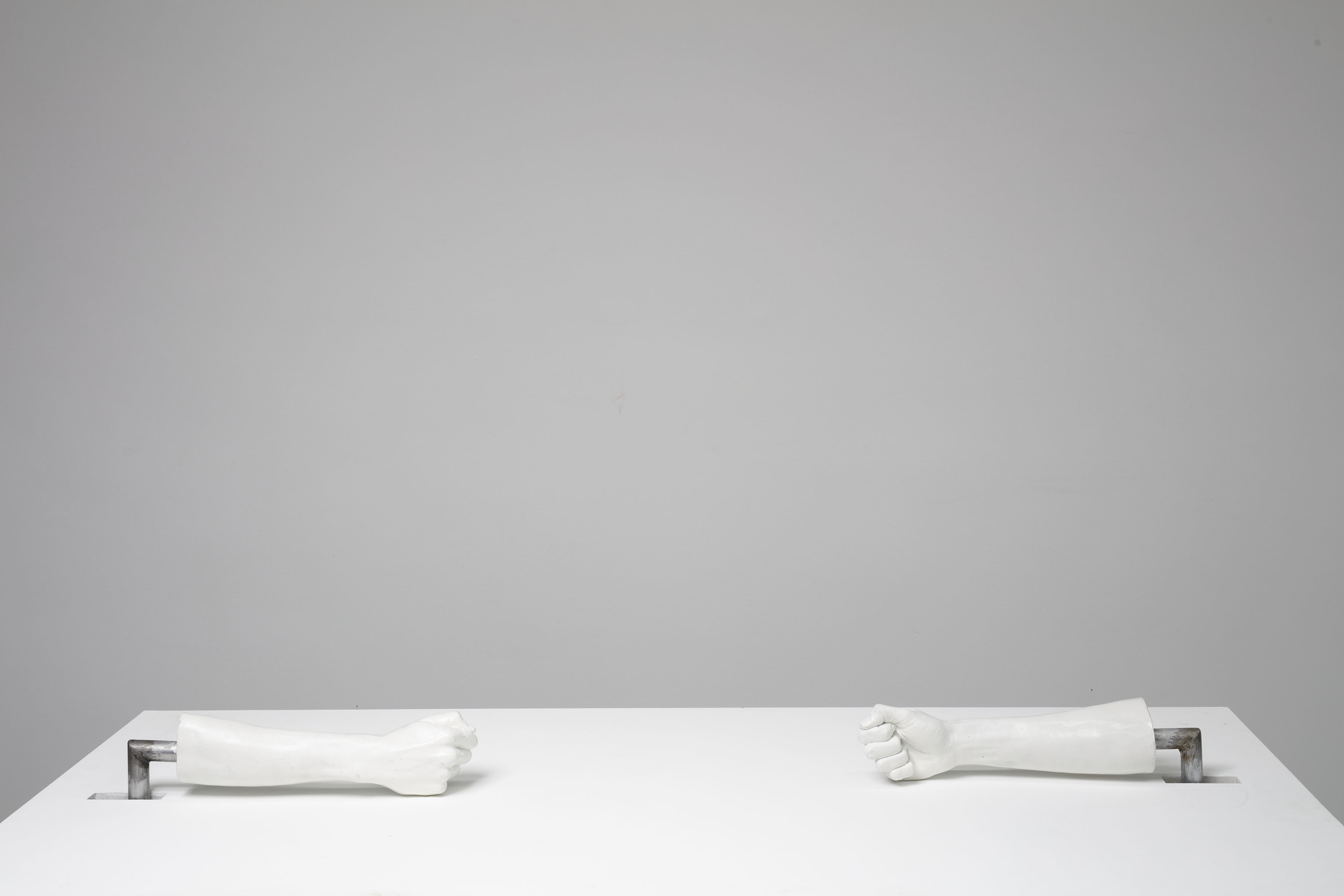 Untitled (Disput), 2020
Polyester, MDF, Stahl, DC-Motor
Auf einem Tisch liegen sich zwei Fäuste gegenüber, die abwechselnd laut hörbar auf die Tischplatte schlagen, und damit eine Geste imitieren, mit der normalerweise Diskussionen beendet werden.

Eine mechanische Apparatur bewegt die Hände in einem unendlichen Loop auf und ab. Die Auseinandersetzung bewegt sich nicht in eine bestimmte Richtung, sondern hin und her.
Untitled (Dispute), 2020
Polyester, Wood, Steel, DC-Motor
Two hands face each other on a table, alternately striking the tabletop, imitating a brutal gesture normally used to end discussions.

A mechanical apparatus moves the hands up and down in an infinite loop. The argument does not move in a particular direction, but back and forth.